Morgan Stanley Digital Signage
CONTEXT
As part of Morgan Stanley's rebranding initiative, they wanted to show their digital prowess by rethinking their iconic tickers at their Times Square global headquarters.

We were brought on with a blank brief of making this the most advanced system that can show the depth of Morgan Stanley's work and their expert understanding of financial data, while creating a show stopping visual experience.

We to their existing brand guidelines and re-tweaked them with motion and the unique canvas in mind.
We built a system that allowed for real-time data, templates that Morgan Stanley's marketing team could create content and the content we designed and animated.
The system we designed and built, had to deliver over 2000 pieces of cinematic, photo real 3D animation, animating real-time data, along with creative content EVERY DAY; across 13,000 sq ft, on very unique canvases.

This had ever been done before. It is both highly technical and highly visual.
METRICS
Over 2000 pieces of content per day

7 Media Canvases, making 13,000 sq feet, 3 stories tall

4,144,743,676 kilobytes of data processing through the content management system per day
CANVAS GRID


This illustrates the grid of the canvas, informing all graphic elements of our work.
OIL PHOTO REAL 3D DESIGN WIP
Establishing the look and motion of the 3D real animation
TEST
Marrying the photo real 3D, the real-time data and the seven screens that made up 13,000 sq feet. A lot of moving parts to make look elegant.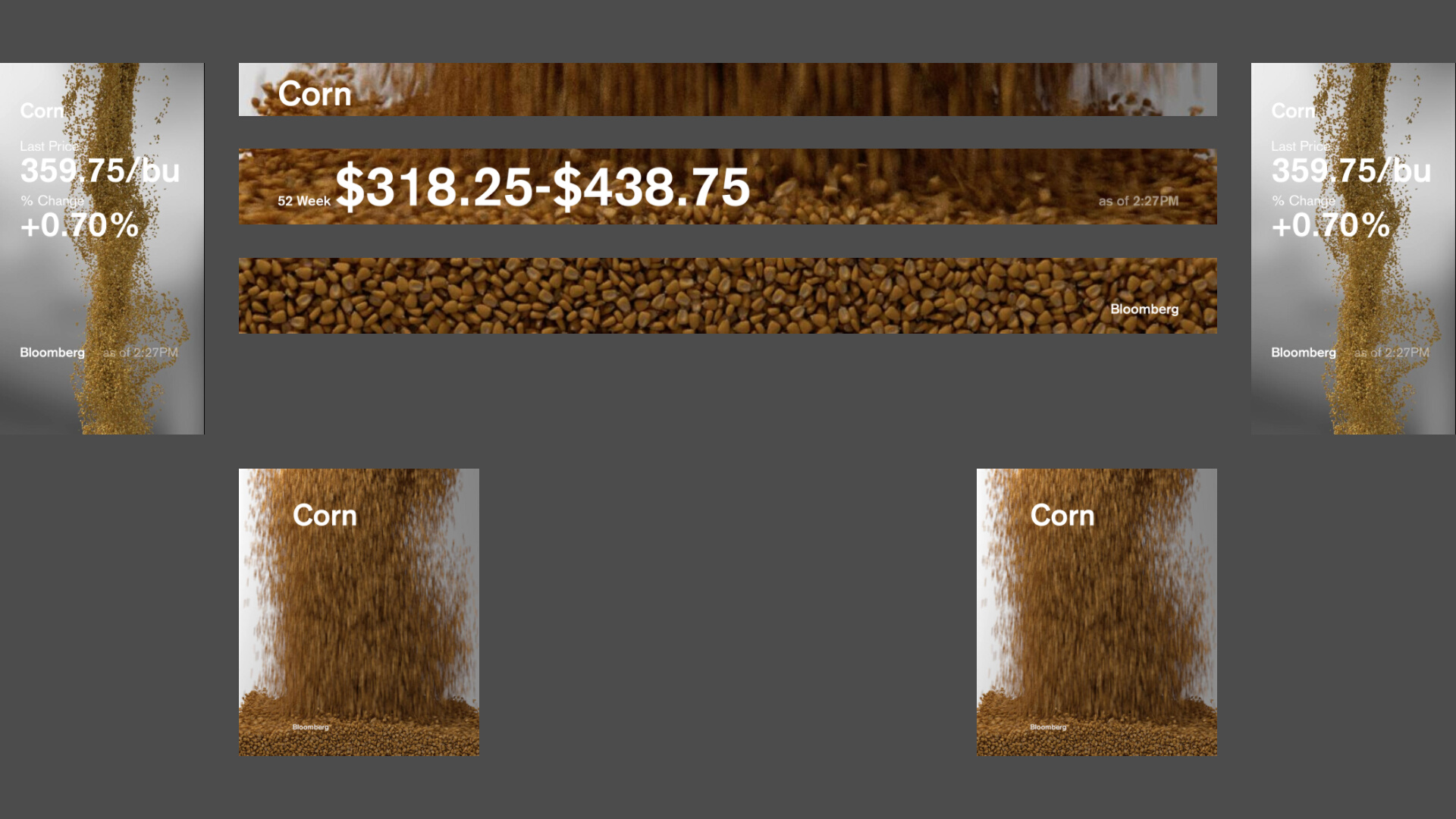 FOREIGN EXCHANGE WIP
We needed to test speed and legibility, as the canvas is half a city block.
LOGO TREATMENT


We designed and animated hundreds of logo interstitials as palate cleansers from the real-time data animations.