CONTEXT

To really bring awareness of Bergdorf's increased digital footprint of a new site and app, we came up with the strategy to make their most public asset fully digital, the famous Bergdorf Goodman windows on fifth avenue of New York.

The most apt time for this was Fashion Week, so we could leverage all the partnerships that Bergdorf does during fashion week, therefore increasing the social footprint of this endeavor exponentially, and providing high ROI.


We had to design for Bergdorf, and all the fashion brands that were involved i.e. YSL, Thom Browne. We wanted to make it fun and interactive to really engage with the high foot traffic that goes past these huge windows every day.

The screens were all run through a central system, to give single or collective control, to really interact with the audience.

We created enough original content to run for 24/7 for all of Fashion Week.
METRICS
Over 300% increase in website traffic

1.3 million APP downloads

35+ million impressions
BERGDORF WINDOW TEST
Playing with depth, speed photo real 3D, based on the strategy of increasing the social media footprint of Bergdorf.
TRACKING TEST
Testing different forms of animation that would interact with the passerby. There were 4 cameras placed in each window to help maximize interactivity
3D LOGO TREATMENT
We designed this content to be fun, interactive with a digital overtone, to point to the new digital footprint of Bergdorf Goodman.
THOM BROWNE DESIGN DEVELOPMENT
Early design work, with mock in situ, to really help the approval process across the multiple partners on a short timeline.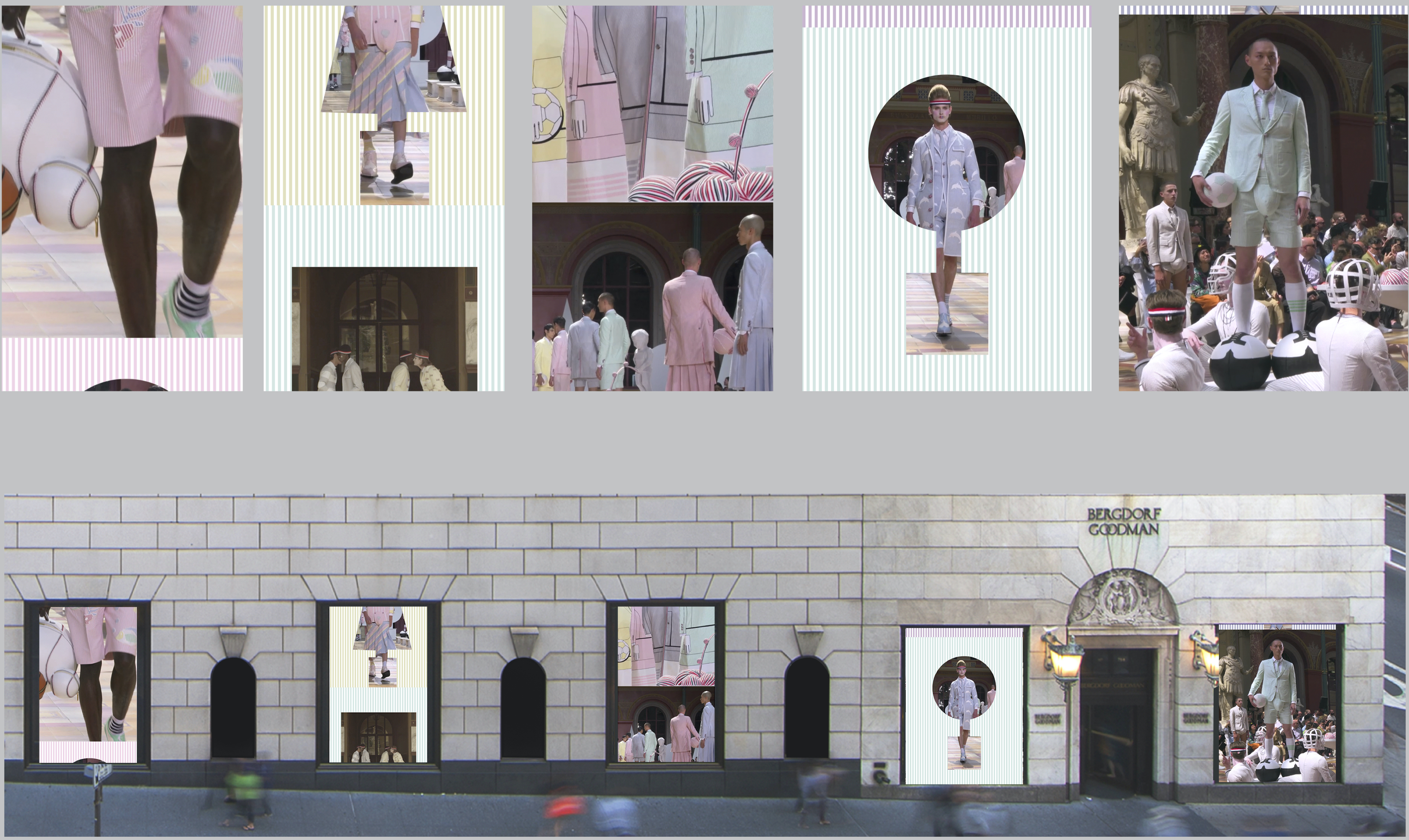 FLY THROUGH
A quick fly through of some of the content created for the launch.